Click the links for a teaser excerpt of each piece…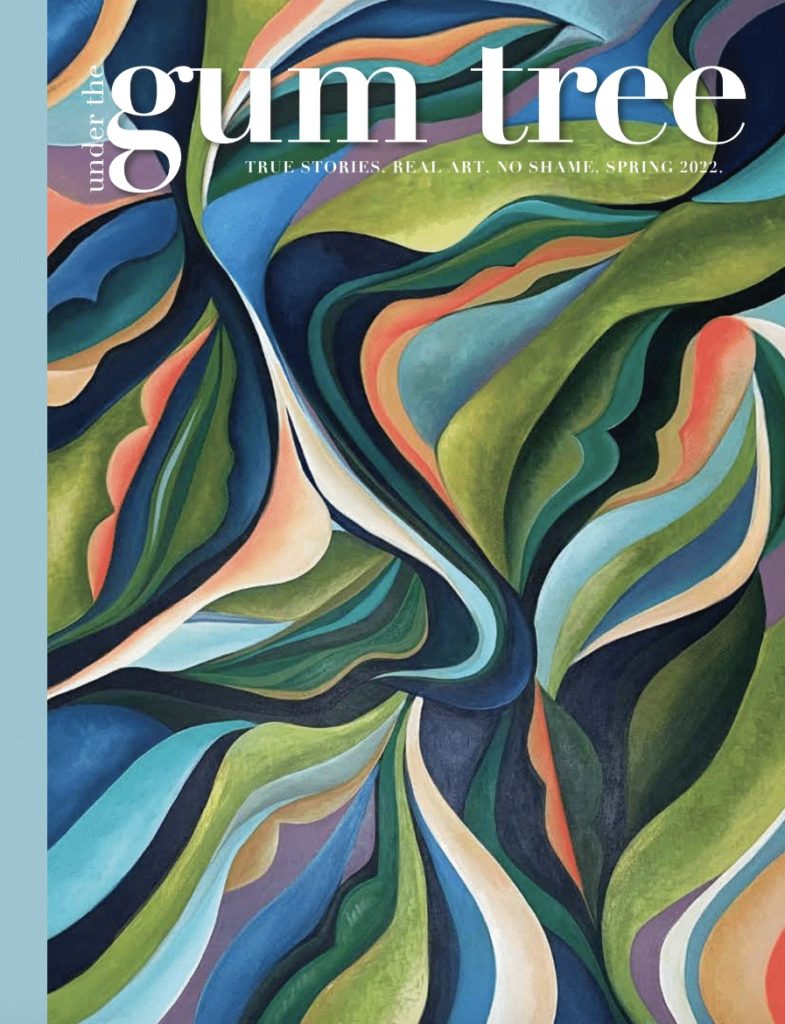 Why Beauty Matters
Janna Marlies Maron
Why Beauty Matters
I've been feeling a little helpless and a little hopeless since the news about Russia invading Ukraine broke.
I feel helpless because I wonder whatI can do that will even make a difference. Sure, I can make a donation (and I did), but it's still hard to know how much of an impact that will actually make.
I feel hopeless because I start to think about the work I'm doing and question whether it really matters. If people on the other side of the globe are dying, fleeing their homes, fighting every day for their lives, uncertain of whether or not they will make it through the day, even unable to get bread, then why does it matter if I publish another issue of Under the Gum Tree? If I travel to the Association of Writers &Writing Programs (AWP) annual conference in Philadelphia this year? If I host an off-site reading there featuring writers that we have published in our pages?
Why does any of that even matter?
Maybe you're feeling the same way about your own writing or story.
When people are suffering on such an extreme level, and we see it in our news feeds every day, how can we justify indulging in our art?
Then I saw this post on Instagram that said "Why beauty matters in wartime."
And it reminded me why beauty and art matter, even when things seem bleak. In fact, that's why they are even more important. We need beauty to remind us that war and destruction are not the only things that exist in this world. That humans are capable of so much more.
It reminded me of why I do the work that I do—especially with supporting and making space for true personal stories, like the ones we publish in every issue.
This issue the stories remind us that humans are capable of dealing with the awkwardness of an uncontrollable bladder, the discomfort and frustration of hearing loss, family tensions including expectations of parents and the complications of love.
The news may be a lot right now, but when the conflict ends—and it will end, because nothing lasts forever—we will have so many stories of what humans are capable of: making it to the other side of something horrible.
That is not to discount the suffering and loss and grief, just to remind us all that both joy and pain are a part of what it means to be human.
And that is why, in a few short weeks,I will travel to Philadelphia for AWP, I will host our off-site reading, and I will continue to publish stories in these pages.

Janna Marlies Maron
Editor & Publisher