Click the links for a teaser excerpt of each piece…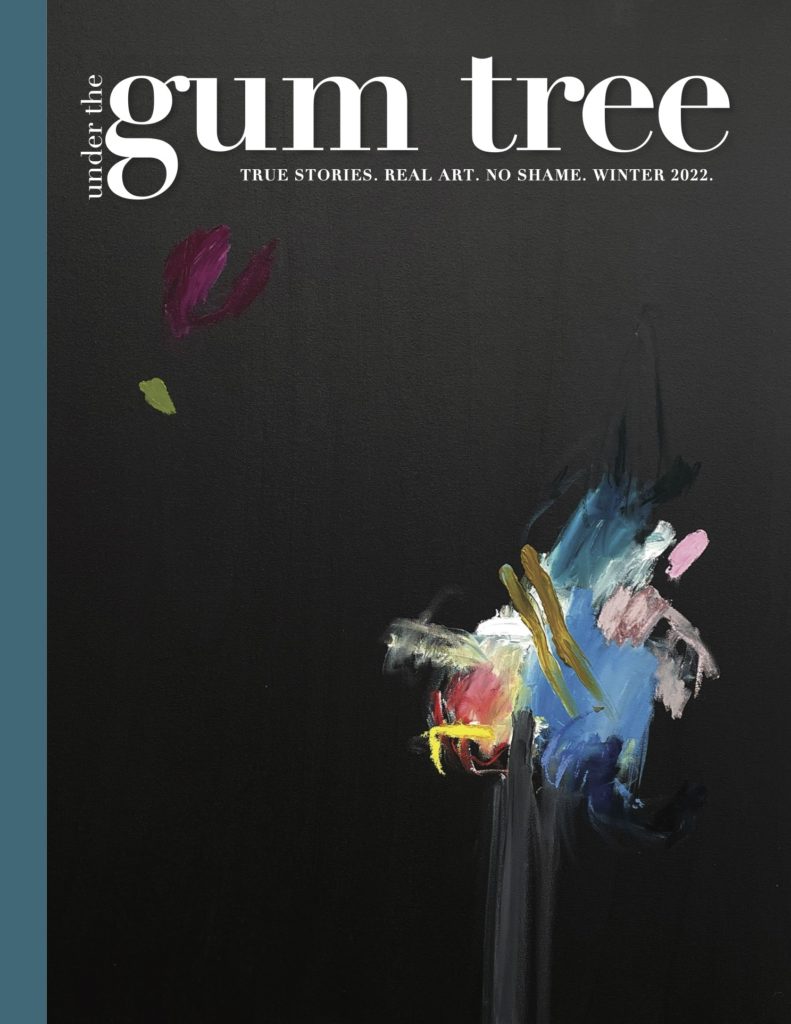 Stories are Evidence of Survival
Janna Marlies Maron
Stories are Evidence of Survival
It's always a strange feeling for me when I sit down to write the editor's letter for the winter issue, which comes out in January. By the time you read this, it's a new year and everyone has sort of sloughed off the baggage of the year that just ended, in this case 2021—which turned out nothing like we expected. Am I right?
Writing the letter at the end of November, early December, though, doesn't quite feel like celebrations are in order just yet. Like, I can't believe that somehow it's already December. That there is less than one month left to the year. That I don't have more time to accomplish everything I had set out to do in 2021.
But—and here's the part where I have to remind myself to take my own advice—a new year is an arbitrary convention that we use for keeping track of time. In reality, January 1, 2022 is just the day after December 31, 2021. The only reason it's a big deal is that we make it one.
Another piece of my own advice to take: Before I start bemoaning all the things I didn't do, I need to make a list of all the things I did do. And I will probably surprise myself with that list, because there are certainly things that I've completely forgotten about, or have convinced myself that don't matter now that they are over. Like celebrating the ten year anniversary of this magazine, which was only a few months ago. Like managing a transition to a new managing editor. Like any number of things in my personal and professional life that get put on the proverbial mental shelf and forgotten about.
These mullings are the parts of our human existence I look forward to reading about with every issue of Under the Gum Tree. This issue is no different with stories of reconnecting and caring for a sick family member, reconciling identity at a high school reunion, connecting with music during a marriage, coping with stress and uncertainty during the pandemic, and reliving childhood experiences of near-death, insecurity, and danger.
In my mind stories like these serve as their own list of accomplishments, proclaiming: Look! Look what I survived. Writing and sharing personal stories does not often feel like it comes with such a badge of honor, but in my opinion it should, if only privately.
I don't know about you, but I plan to start this year with a list of my accomplishments posted prominently so that I see them and am reminded of them every day—including all of the hard stuff I have survived.
Here's to a new year of telling stories without shame,

Janna Marlies Maron
Editor & Publisher