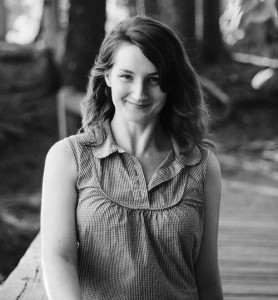 Featured in: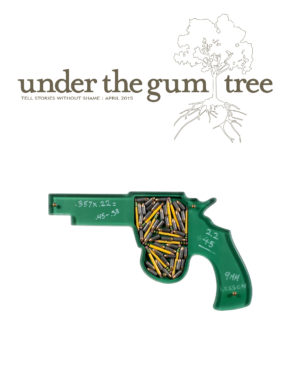 Susannah's piece is a bittersweet reflection on adolescence and the confounding experiences that shape our teenage selves. An encounter with the 2002 horror film, Signs, serves as both a love letter to youth compounded by the treacherousness of becoming an adult.
The story seems to be a coming-of-age piece but also a loving requiem for youth and its fleeting nature. Youth is an incredibly unique experience because we all must endure it, and we seem to detest being young in the moment. But when we look back, we miss our years of freedom and mistake-making with impunity. Why do you think youth is so painful at the time, but we look back on it fondly? Or do you still see youth as a painful period in your life?
I think there's a distinction between being nostalgic for something and looking back on it fondly. While growing older has put much of my adolescent struggles in perspective, I don't think of my emotional reactions, however melodramatic, as invalid. I'm less nostalgic for the events themselves, and more so for the capacity to feel anything so strongly at all.
Is there beauty in growing up slowly?
There is, but it might be superficial. How you cope with the harsh realities of adulthood carries more significance than how long it took you to realize them.
After watching Signs for the second time, did you remember the whole experience in a different light? Or did your memory of that night remain unchanged?
I would say the act of writing the essay influenced my perception of that evening more so than just watching the film again. The substance of memory didn't change, it just became more meaningful. As the essay indicates, I did watch Signs one lonely night in my twenties, but in order to write piece I had to re-watch certain scenes over and over as I reconstructed my teenage viewing and my most recent viewing. You'd be surprised at how much vividness can accumulate when you pause to conjure a single moment, either in the distant or recent past.
How did your own biases and opinions change the tone of the story, in terms of how you described the characters and events?
I'm certain that this story would be remembered completely differently from the perspective of anyone else who attended the movie with me ten years ago–it likely wouldn't seem like a night worth writing about at all. It's impossible for me to determine how much of my memory is photographed and how much of it is painted. I wrote the only version I had.
When you say, "the past feels cheap," do you mean it feels less important, less romantic, or less beautiful in some way? Why does our perception of the past, and our own lives, become so distorted over time?
By "cheap" I meant that it was too easy to channel, that we use much less energy to remember than we used to. The importance, romance, and beauty we assign to memories doesn't necessarily disappear or decrease. We just get bored with it. If we had less exposure to those photos and songs and films–if we had to dig them out of box in the basement rather than swiping right or clicking on a link–we might appreciate the memories more.
Why did you choose to stop watching the movie? Did you find it too painful a reminder of that night, or did it change your perception of your youth in a way you never wanted it to? Do you wish you hadn't dredged up this memory?
I stopped watching the film because the film stopped streaming–the illegal downloading service I used cut it off and asked me to pay for a subscription. Obviously I could have searched for another site and finished the last ten minutes elsewhere, but the irony was too tempting. Whether or not it was a sign from an outside force, I decided to take it as one. I don't regret re-evaluating this memory because it led to a few revelations, some of which I thought were worth writing about.
Is there anything else you want to add about this piece?
I still have not seen the end of Signs, and do not intend to.