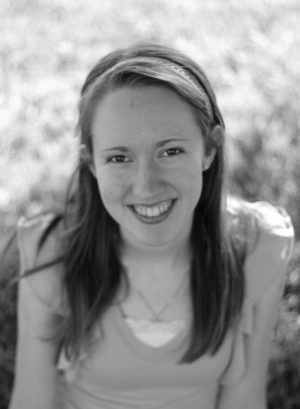 Featured in: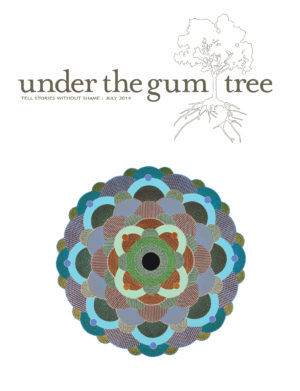 Featured in our current issue is Rachel Lowrance and her story, "Capturing the Beauty." Rachel is both a musician and writer from Detroit, Michigan. She is a firm believer of using both crafts to create art which speaks truth. She keeps two different blogs, one about music here and her blog about life here. We highly recommend looking at both of those, but! not until after reading our interview with her!
When and why did you start writing?
I actually used to hate writing until I was in junior high and had my first creative writing teacher. At that time I also made a new friend who loved writing. Both of them saw something in my little scribbles and encouraged me to pursue writing further. The world of writing opened up to me as not a list of rules that I had to follow, but as a way of expression and to create beauty. I've always been drawn to creating beautiful things, and so I began writing as another way of creating beauty.
What do you enjoy most about writing?
I love piecing together a poem; when the right word jumps out at me and just fits.I also love stringing unusual words together, pulling out meanings and ideas that impact the reader and make him or her think about the world differently.
Where do you find your biggest inspiration when you write?
I've had three inspiring creative writing teachers in my life as well as three close friends who are writers, and I think of each of their voices and tidbits of advice when I'm feeling uninspired. All of them have given me pep talks and feedback on my work, helping me to write better and truer.
Do you have a writing schedule?
Sadly I do not, because writing has always been my hobby on the side. ButI love to write in the mornings, if other obligations don't take up my time.Sometimes over the summer I will get up at 6 a.m. and write and Skype with a fellow writer friend.
What is the hardest part of writing for you?
Oftentimes the hardest part is simply starting to write, whether I'm in the middle of a scene in my novel or beginning a poem that's itching to come out. I love formulating ideas, but it's much harder for me to wrangle them into elegant (or even coherent) sentences.
How long does it usually take you to finish a story?
Well, seeing as I have only finished two first drafts of novels in my writing career so far, it takes me a very long time! But if I am writing something like a short story or creative nonfiction piece, that typically takes me a couple of days (to let the first draft marinate and then revise and tweak).
Are you working on anything now?
Yes, I am working on a novel called Alphyri (which has been my summer project for more years than I care to admit). It is a Medieval-esque adventure/romance involving hidden identities, broken promises, and the fate of a kingdom mixed up in the intertwined fates of the crown prince Alphonzo and a peasant girl Phyri.Think of a traditional fairy-tale with a number of twists.
How many rejections did you get before you had something published? How did you deal with them?
I haven't yet written a final draft of a novel that is worthy of publishing (though I'm hoping Alphyri will be my first), but I've sent out about fifteen creative nonfiction pieces and poetry selections before I got something published. The rejections did stifle my creativity for a little while after each one. It's hard to feel inspired when you feel like there's never going to be an audience for all your hard work.
How did you celebrate when you got your first acceptance?
Pretty sure I jumped up and down in excitement and then called up one of my writing friends to share the good news.
Do you prefer typing or pencil to paper when you write?
I used to love pencil to paper, but my ideas often come in such a random order that I need the convenience of cut and paste when I write.
What do you do when you're not writing?
Teach piano lessons (my main job), or other musical activities (playing for weddings, learning new repertoire, or just improvising with my brothers). I also release my creative urge through photography, watercolors, and composing.
Who is your favorite author?
I can never answer this question with just one author! C. S. Lewis and G. K. Chesterton make me think hard about life and beauty. Annie Dillardand Emily P. Freeman's words are gorgeous and perfect. And Gerard Manley Hopkins is one of my favorite poets.
What are some of your favorite books?
The Lord of the Rings (Tolkein), Inkheart (Cornelia Funke), The Giver Quartet (Lois Lowry),Fahrenheit 451 (Ray Bradbury), The Goose Girl (Shannon Hale), and The Last Sin-Eater (Francine Rivers).
Do you have any advice for other writers?
Don't be afraid to call yourself a writer, even if writing is just the thing you do on the side for fun. Fear in any form will only stifle your creativity, not channel it. So forget about your fears and just write!