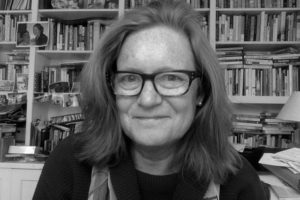 Featured in: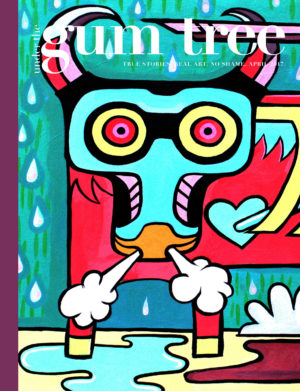 Morgan Baker teaches at Emerson College where she won the Stanzler Award for Excellence in Teaching in 2013. Her work has been published in The New York Times Magazine, Dead Housekeeping, Cognoscenti, The Boston Globe, Talking Writing, Brain Child, The Manifest-Station, and the anthology Done Darkness. She lives with her husband and two Portuguese Water Dogs in Cambridge, and is the mother of two grown daughters.
When and why did you start writing? What inspires your writing most now?
I've always liked to write. I liked writing really bad poetry when I was young as a way to have a voice when I didn't feel I had one. I liked writing research papers in college more than taking exams.
Life events are usually my inspiration. I've been working on some longer projects where the inspiration is from large events or time periods in my life, but for my shorter pieces, I am inspired by things that happen all around me that I think probably a lot of people experience as well. I wrote about a favorite bakery closing and going to a county fair.
Why are you drawn to nonfiction? Have you always been writing creative nonfiction?
I like nonfiction because it allows me to make sense out of my life and gives voice to experiences I have a hard time articulating about in conversation. I think creative nonfiction validates experiences for the reader as well as sometimes shows the reader something new. I am also a feature writer so I came to creative nonfiction from a journalistic background. I like interviewing people and researching stories. I've tried fiction. I wrote a YA novel once, but I'm just not very good at it. I like taking slices of real life and putting them together to make meaning. It's like putting a jigsaw puzzle together, something I enjoy.
What events do you think warrant a story or should be written about?
I think you can write about anything. You don't have to have had something dramatic happen to you in order to write something interesting. I tell that to my students all the time. It's about how you see something and what new perspective you can provide on it. I wrote a piece about cleaning out my mother-in-law's basement 24 years after she died (her husband was moving). That's not super dramatic – it's actually pretty common, but it resonated with people. I've written about my youngest daughter finishing college. I've written about going on dog walks. And then I wrote "Fallen" which is much more dramatic. But, I do think you have to consider the people you include in your stories and how they may be affected.
Fallen" is written from the second person POV. Did this help convey the universality of such an event? Or something else?
I've never really written in the second person before. I think it can fall flat. But there was something about telling this story that it just felt natural when I started writing. It was whiney in the first person and that wasn't what I wanted. I think subconsciously I wanted the reader to feel the panic I feel when my husband has an anaphylactic attack. I wanted the reader to be there with me on this terrifying journey.
You're featured in our Flash Fiction section. What do you think a benefit of flash nonfiction is?
I teach short nonfiction and part of why I like it is that it keeps the reader's attention. It delivers a powerful punch. I've written longer pieces too and there are subjects that just can't be done short, but again, I find it a challenge to see how much I can get in in a short amount of space. Each word is so valuable. I have to really think about whether every word is necessary. It lends to tight writing.
What are some of the struggles of condensing life events into bite size pieces?
You can't include everything. You have to choose what parts of a story move it forward and what is dead weight. It does sometimes mean you have to leave out some great descriptions so you can get to the meat of the story faster. It's like painting a picture that already has a frame on it. You can't go beyond the edges. That can feel limiting or you can embrace it because you know when to stop. With longer pieces, you have the luxury of space, but you run the risk of blabbing for blabbing sake. But if you can write short, then you can transfer some of those skills to writing long.