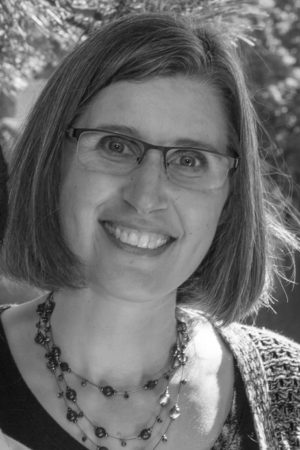 Featured in: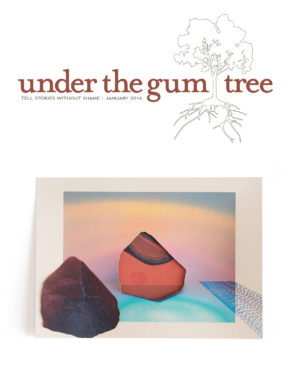 Michelle Shappell Harris writes from Fort Wayne, Indiana, where she and her family landed in 2012 after nineteen years living overseas in the French-speaking world. She works at The Reclamation Project, a small nonprofit running out of the historic Rialto Theatre, leading a team of translators providing low-cost services to the community and developing writing and reading groups. You can find her essays at Eclectica and Mothers Always Write and articles about the intersection of faith and justice at InterVarsity's The Well. Michelle is an MFA candidate at Ashland University. She and her husband have two teenagers and still schedule time to talk without interruptions.
What inspired you to write nonfiction in a world so drawn to the sensationalism of fiction?
The work of paying attention and crafting essays about the story I am living is what compels me to write. And for now, I can't imagine constructing another world with its own characters and storyline.
That being said, I love fiction, and I think the best fiction tells stories that we relate to, that help us to better understand the world and one another. I feel at home in some fiction series, whether it's Precious Ramotswe's office in Botswana in Alexander MacCall Smith's No. 1 Ladies Detective Agency series or Marilynne Robinson's fictional town of Gilead. I've always loved fantasy too, and the stories my family has inhabited and read aloud over the years have served as places to journey together—places like Middle Earth, Narnia, and Hogwarts.
When most people think of short pieces of writing—fiction or nonfiction—I would venture to guess that they have something slightly longer than this piece in mind. What do you see as the benefits of having a shorter piece? What are the potential drawbacks?
Most of my writing is longer. I tend to see the links between events and situations and try to pull them together. But every once in a while, a moment or scene stands on its own. A couple early readers of this essay saw it as a part of a longer meditation on my marriage, but what drew me to write about the moment was not its statement about my marriage; it was that moment in time and my thoughts and actions leading up to my husband's words. So I kept it short and took out stray sentences that led the readers astray.
A drawback with a flash piece is that it could be a pleasant or even devastating vignette, but there's no turning, no going under the surface to tell a deeper story or to invite reflection.
Do you feel that you invested as much in this piece as you might have a longer one?
Definitely. This piece began with me being blown away by my husband's sudden appearance and his words at the end of the essay.
So I wrote it down. And then I came back to it, filling it out, examining it from different angles. Writing about my marriage and appearance was uncomfortable, and I worked hard to get it right. Then I needed to know how others responded. I asked several people for feedback, more than I usually would. I listened to what they heard me saying and went back and made sure I was staying true to my intention in capturing the moment.
I take a lot of time with longer essays as well, but in a flash essay, I think every word has to count. A stray sentence or word can mislead. That was the challenge with this essay.
You begin this piece by examining your physical appearance and then you move on to discuss your marriage. What—if anything—do you think this says about the way you perceive yourself?
Interesting question! I wouldn't have taken the time to write so carefully about my perception of my looks and aging. It's not something I think a lot about. It just is, if that makes sense.
What struck me in the moment, and what has always struck me about romantic love—is the level of cherishing in a romantic relationship. To be found lovely.
I think the link between my managing and being mostly content with my aging physical appearance and my husband's unchanging regard for me is what struck me that day.
Physical aging is usually not a topic that is voluntarily discussed. What made you want to write about his?
Years ago, I read Betty Friedan's The Fountain of Age. I was in my late thirties, and the book challenged me to not be afraid of aging, knowing that there is something to be said for wisdom and life experience. I want to age well.
My natural inclination as an American woman is to be afraid of grey hair and wrinkles and the losses they represent. So I try to have a sense of humor about it, work to have friendships across generations, and to fully inhabit the place I am in life.
You begin the second half of this piece by saying "my marriage is middle-aged too." What does it mean to you to have a "middle-aged" marriage?
I'm currently reading The Light of the World, written by poet Elizabeth Alexander in the aftermath of her husband's sudden death. Hers was marriage between two artists, and I'm not sure if their marriage would have ever been middle-aged.
For me, it's a question of temperament, situation, and history. I'm an introvert, happy to retreat into the cave of my thoughts and feelings and words. I have to push myself to stay engaged. I settle easily, if that makes sense.
And our situation as a middle class family with teenage children puts pressure on our marriage. We are pulled in many directions, must pay attention, close attention to important things—finances, children, and work. So we have to be deliberate to carve out time for our relationship. We still struggle with this.
We will celebrate twenty-five years this December. When I say middle-aged, I also mean that we know each other, the good and the bad, in ways we could not have imagined twenty-five years ago. I think any long-term healthy relationship requires generosity of heart and humility.