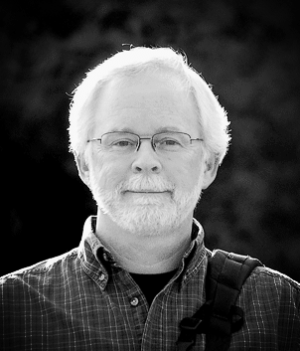 Featured in: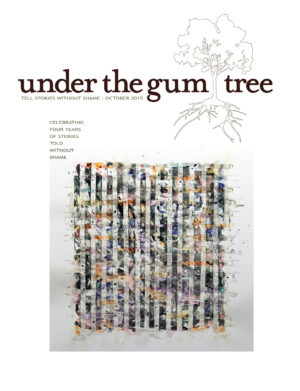 Mark Liebenow's essays, poems, and reviews have been published in journals like Colorado Review, Hayden's Ferry, Citron Review, Swink, Crab Orchard, DMQ Review, Rain Taxi, and Fifth Wednesday Journal. The author of four books, he has won the River Teeth Nonfiction Book Award, the Chautauqua Creative Nonfiction Prize, and Literal Latte's Ames Essay Award. His work has been nominated for two Pushcart Prizes and named a notable essay by Best American Essays 2012. His account of hiking in Yosemite to deal with his wife's death, Mountains of Light, was published by the University of Nebraska Press.
Your piece has a transcendentalist air to it; it is characterized by the idealism of nature and the individual. Transcendentalists assert that truth is only found in nature when we each listen to our unique intuitions and are free from material things. Does nature have this ethereal quality for you? Are you perhaps searching for this same transcendence?
Ethereal? Definitely. As soon as I enter Yosemite Valley, its beauty and grandeur overwhelm me. Every day in Yosemite I experience moments of awe, like when I'm standing at Glacier Point and alpenglow settles over the mountains. Or when I'm at the lookout by the Wawona Tunnel as a thunderstorm clears and mist rises slowly from the dark pine forest on the valley floor.
But idealism? No. This beautiful wilderness will kill me if I don't pay attention or if I treat it like an amusement park. A couple of years ago, I think twenty people died in Yosemite, many from doing something stupid. Nature has its own set of rules. If I respect them, I will be okay. What I want every day is to be glad that I'm still alive.
What I love about the wilderness is that it hasn't been altered by humans. How it looks today goes directly back to the beginning of time, thousands and thousands of years, and this touches me deeply. Standing on the top of Clouds Rest at 10,000 feet, or hiking through an old growth forest, I feel the presence of something timeless. What I want is to interact with the wilderness, to enter that space where our two worlds touch. The longer I'm in nature, the more a relationship develops, a closeness in the sense of Martin Buber's I-Thou relationship, a communion with the Power, the Other that created the earth and continues to shape it.
On the trail, I am alone with nature. There are no material distractions. I try to hike with my life opened up, all my questions and confusions, and then I listen for nature's insights into them. It's a walking meditation that goes from sunrise to sunset. There is no agenda other than to be open to whatever happens. One day I headed off on a fourteen-hour hike, but three hours in I discovered a place on the side of the mountain where I wanted to sit for a couple of hours. Another time I was going to hike two hours up to Nevada Fall, have lunch, and hike back down, but I kept going and ended up way out in Little Yosemite Valley, and it was a delightful day of exploration. So I never know what will happen when I set off. This worried Evelyn when she was alive.
Throughout your piece, you remark at the beauty and power of nature, but at the same time you mourn the loss of Evelyn amidst this incredible landscape. The reader gets a sense of both your loss and your love for nature, and these inverse emotions are intertwined with an emotional complexity that is beautiful and confused. Do you feel that same confusion in every part of your life, like you are carrying a loss and at the same time trying desperately to live again?
It is complex, isn't it? I had two great loves in my life—Evelyn and Yosemite. One was now dead, and I feared that I had lost the other one, because my first trip back to Yosemite was a disaster and I felt nothing but grief. Even Yosemite's great beauty was unable to break through that wall.
Later the joy of Yosemite's incredible landscape did return, but grief was still pounding on my heart with a rubber mallet. I felt like a yo-yo in a nether world, being pulled back and forth between two extremes.
Yosemite helped me understand that as central as Evelyn had been in my life, as traumatic as her death was, and as important as each life is, there was also something greater going on in the world than the death of one person and the grief of another. My difficulty was trying to bridge the gap between the two realities.
Now, some time later, I understand that I will always grieve Evelyn because I will always love and miss her. And if I'm paying attention to the lives of other people, there will always be something to celebrate and something to mourn, and I need to acknowledge both. This is the reality of life. Each day I need to dance, and each day I need to cry. The ancient Celtic people taught me that.
Has nature always has spiritual power over you? In what way do you feel affected by it?
I grew up in the Wisconsin outdoors, playing in the woods and on the lake through all the seasons. Nature was a sanctuary, not that I was running away from anything. I just felt the presence of something important there. I'd sit on the shore of the lake for hours and feel I was home. When I finally made it to Yosemite, I had John Muir's reaction, that I was in a place where everything came together and where spirituality was living.
The Ahwahnechee, who once lived in the valley, spoke about feeling the Great Spirit's presence in the thunderstorms. Being there when storms were swirling through the valley with lightning and booming thunder, I understand their conclusion. In wild places I feel awe, glory, and wonder. The natural world is still changing, still evolving, and I feel creation's energy flowing through every living thing.
You say at one point that you "want an environment that surprises and makes [you] feel alive." Why do you feel the need to have an ever-changing horizon? Are you the kind of person who finds yourself feeling stuck in the same place?
I like an environment where I can die. The horizon doesn't have to change, but I like surprises.
When I was living in San Leandro, California, the weather was blah. I couldn't see the sunrise because the Oakland Hills were in the way. I couldn't see the sunset because the fog rolled in over San Francisco most afternoons and blocked that. Temperatures year round were between 45 and 75. We had no rumbling thunderstorms. No snow. When there was rain, it started and stopped without fanfare. Going from there to Yosemite was like entering the promised land.
In the city I know what to expect, and I can walk around in my own little world. But when I go into nature, something unexpected is always happening around me and I have to pay attention. Dramatic weather can sweep in in a matter of hours, and if I'm out on a hike and haven't prepared, I could die. Wild animals like coyotes and deer are moving around, colorful birds are flying through the trees, and often I go around a bend in a trail and there's a view that takes my breath away. Of course there's always the chance of running into bears and mountain lions, with the element of danger that they bring.
But at night, when I'm tucked in my sleeping bag and look up, not only can I see the stars clearly, I can see into the depths of the cosmos, and I fall asleep with my imagination drifting among the constellations.