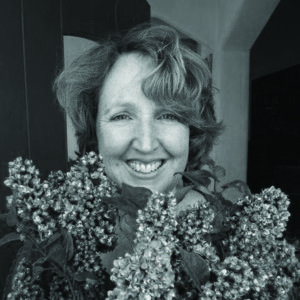 Featured in: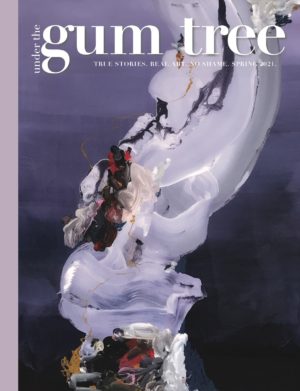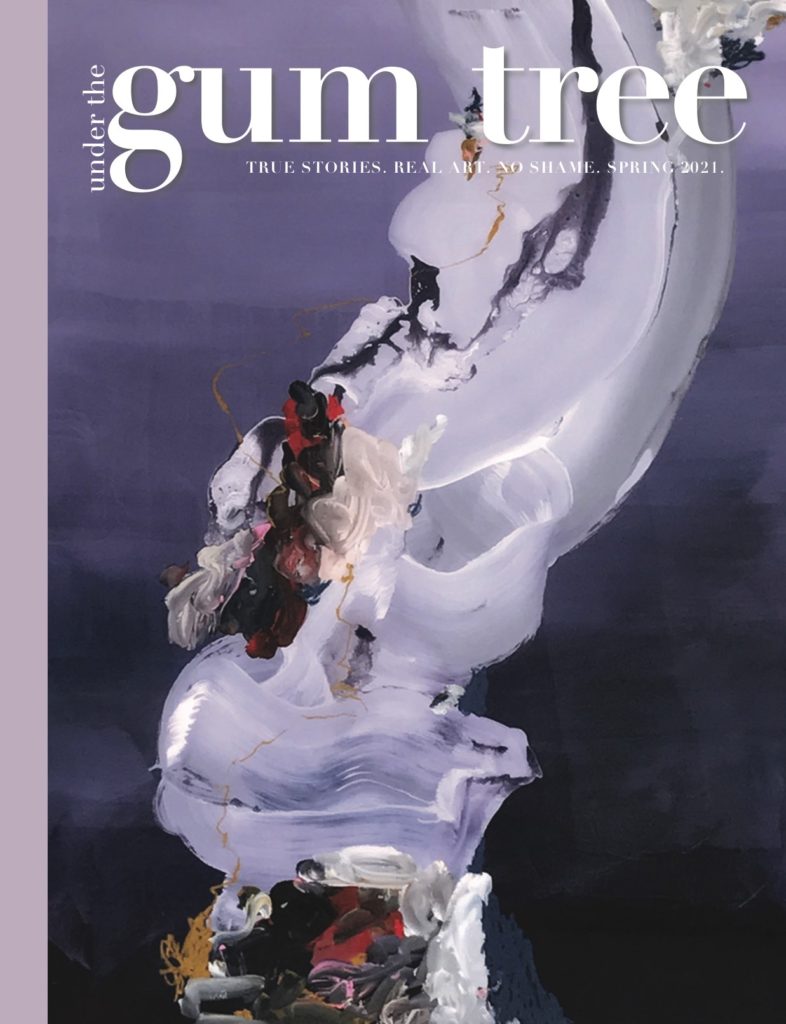 Lynn Mundell's writing has been published in SmokeLong Quarterly, Five Points, Tin House, and elsewhere, placed in the Wigleaf Top 50 Very Short Fictions short and long lists between 2017 and 2020, and earned the 2019 Lascaux Prize in Creative Nonfiction. She is co-editor of 100 Word Story and its anthology, Nothing Short Of: Selected Tales from 100 Word Story (Outpost19). Read more of her work at lynnmundell.com.
Your story has great descriptors, speak to your process of picking them. How do you prompt yourself to think? Do you rely more on imagination or memory?
This piece is about my dad, who died in November 2019. It was prompted by my missing him and the things we did, because with his passing I won't go fishing, probably. Writing is how I best express myself, and I felt that I should or could write a piece about Dad and how much I valued and loved him. I was thinking about all of the beautiful memories from our fishing trips, and how he really wanted to teach me. When I thought about the decades, starting with fishing in the Pacific Ocean in Mexico, and ending with being out on the Sacramento River, it was easy to remember a lot of sensory detail. It was painful to write, frankly, and I wondered somewhat if it was wise to write it while still grieving, but it was also a celebration of someone important to me.
How was this story effected by the pandemic, whether that be in content, writing process, or any other way? What did you take away from the Pandemic and how does that interact with or reclaim what the Pandemic took away from you?
I began writing this in the early days of the pandemic, and it was prompted by my sadness, since my father had only been gone a few months, combined with receiving an actual email from the California Department of Fish and Wildlife. Dad and I would use those to decide when to fish salmon on the Sacramento. When I received one not long after the pandemic began, it had the usual updates but also the restrictions due to COVID-19. I felt a wave of sadness for a lot of loss—from Dad to the overall ability to live a normal life that everyone experienced—and responded by writing my piece, which is very nostalgic for a far easier past.
What role has the natural world played in these pieces, either as inspiration, motivation, setting, or process of exploration?
I do love my home state of California, and all of its waters and wildlife. I tried to bring in magical elements of those natural surroundings, almost to a fairy tale level, especially in my youth, when I felt that my dad could do anything and that our world was very beautiful. I wanted to express some universal things—a love between a father and daughter over time, our respect and need for nature—but also the specificity of what made my time with Dad special, some of which was the less stressful time I grew up in, which is why I organized by years.
By framing the sections of the story with years, you stress the passage of time, specifically the way it has necessarily affected the relationship of the two characters. Why did you choose to freeze time and explore the particular moments you did? What is the relevance of the moments to the characters? What is the relevance of the moments in the larger timeline?
I was really fortunate that I had a free and close relationship with my Dad, and also that he lived well into his 80s. I wanted to show how we grew and changed with time, and how we met up fishing to spend time together, through our entire lives. But I didn't want to write a long, long piece—I couldn't handle that. So I summarized the time in micro chapters. The fishing is a metaphor for searching to understand one another, and how sometimes it was just enough to be trying. The ending was hard to write. I wanted to express that I wouldn't forget our time together and I will carry it, and him, on to the next generation.