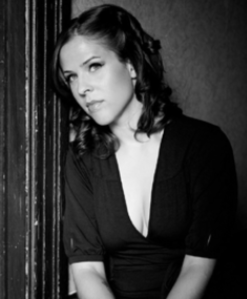 Featured in: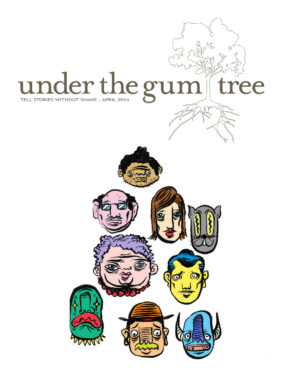 Another issue, means another Meet The Author Interview, this time with Katy Sargent. She is a recent graduate from the Stonecoast MFA program. She is a freelance, non-fiction writer who dabbles in screenwriting. She lives in South Portland, Maine with her husband, two daughters and three chickens. We had the honor of publishing her piece "Long Play" and would love to share an excerpt with you.
"In this way, my father's albums became as familiar to my brother and me as our own family photos. Crosby, Stills and Nash were our distant uncles who loved us but who never called or wrote. Joni Mitchell was my father's brooding sister who was always off, traveling the world. Hall and Oates were his goofy frat brothers from college."
When and why did you start writing?
I started writing seriously in high school after my physics teacher told me that mine were the best lab reports he'd ever read. He said they were funny, entertaining and well-written. He encouraged me to pursue English in college. I wanted to be good at science but I wasn't (which is probably why I beefed up my assignments with jokes and longer-than-necessary descriptions). I respected this teacher so much. I thought, if he thinks that writing is a good direction for me, it probably is. Once I started writing more creative work, I just felt at home.
What do you enjoy most about writing?
Reading. I can't be a good writer without first being a good reader. I would love to read all day.
Who/ what is your biggest inspiration when you write?
I'm inspired by music. When I'm in a rut, I take out some good albums that I haven't heard in a long time and I play them loud. I love Nick Cave. His music doesn't inspire or influence me in any direct way – he's moody and dark, which isn't me at all – but his songs make my brain feel alive. I listen to music – anything complex and emotional – and I feel like I need to create something amazing.
Do you have a writing schedule?
I don't. Whenever I sit down and force myself to write, I often find that I don't like what I've done. I go through periods where I don't write much at all and others where I write all the time. Usually, I'm struck with an idea and then I'm up all night writing and I'm working all of the time until the idea is out of me. Some times when I go through a down period I think, well, that's it. I'm done. I've had my last good idea. But then, eventually, something comes to me and I'm very busy for the next few days or weeks.
What is the hardest part of writing for you?
The biggest struggle for me is confidence. It's hard to read a great author like Joan Didion and not feel like a joke in comparison. Like I'm wasting my time. It sounds cheesy, but I try to remember that, as a non-fiction writer, I'm writing myself, so I can only ever be myself.
How long does it usually take you to finish a story?
It varies. Sometimes, when I have a great idea, I'll have the whole thing in my head before I sit down to type. Once it's on paper an hour or two later, it changes very little. Other projects might take a few months or even years. Sometimes I have to write a story, walk away for a while, forget about it and then come back. I see it differently then and am able to determine where the strengths lie or where the real story is. For instance, I wrote a piece about three years ago, forgot about it and it just popped into my head the other day. I realized what the essay was trying to say and I restructured it in my head.
Are you working on anything now?
See above. I hope to finally finish this essay and send it out for publication.
How many rejections did you get before you had something published? How did you deal with them?
Two. So, I was lucky. I was prepared for rejection. I was really expecting it. So I just moved on and looked for other opportunities.
How did you celebrate when you got your first acceptance?
I didn't. I wasn't going to believe it until I was holding it in my hands.
Do you prefer typing or pencil to paper when you write?
Always typing. I type my grocery and to-do lists. When I'm writing in pen, I forget how to spell. My hands don't move fast enough.
What do you do when you're not writing?
When I'm not writing, I'm either cleaning my house or taking care of my two beautiful daughters, Matilda and Ena. We have a lot of dance parties. I also volunteer with young students, helping them to find and shape their own stories.
Who is your favorite author?
I love David Sedaris – he's one of the only writers who can make me laugh out loud. I also love Michael Chabon, Joan Didion, and Jo Ann Beard.
What are some of your favorite books?
This is always a hard question. There are so many great books! A few that I like: Norther Borders by Howard Frank Mosher, Joan Didion's The Year of Magical Thinking, Me Talk Pretty One Day by David Sedaris and Breakfast at Tiffany's.
Do you have any advice for other writers?
Listen openly to criticism but don't hear it as fact. If one person disapproves of a character, passage or plot point that you love, stick with it. My general rule is, if one person points out a flaw, I can ignore the critique if I disagree. If three or more people say the same thing, I probably have to make some changes.
Is there anything else you would like to share with the readers?