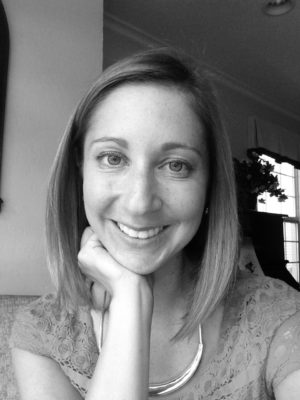 Featured in: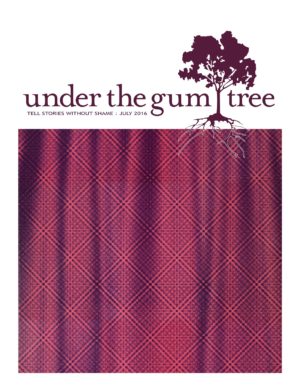 Katherine Groppo is an educator and mother of two who lives in Sacramento, California, where she participates in writing workshops in her community. She is a graduate of the University of California, San Diego, where she majored in English Literature.
When and why did you start writing? What do you enjoy most about writing and how has it shaped other aspects of your life?
When I was little I had one of those small diaries with a tiny lock. Initially, I was attracted to the notion that if I wrote a lot, I must have very important secrets indeed. Then in high school I realized that I loved spending time searching for just the right turn of phrase to convey a thought. I loved revising my own journal entries, even though I never had an audience. Now, if I ever look back at those old volumes I'm mortified at the silliness of my musings and how seriously I took myself. But it's also a happy reminder that I've grown since then, and hopefully am continuing to grow.
In high school and college I never took a writing class because I was too scared. The very idea of reading something I'd penned in front of others gave me horrors. It wasn't until I became an adult that I decided it was kind of boring to write without ever having an audience. I joined a writer's workshop, which reignited my enthusiasm for the craft. Today I experience writing as both a gratifying intellectual exercise and also as a way to force myself to pause in the midst of my often-chaotic daily life long enough to figure out what I'm actually thinking and feeling on a deeper level.
Your piece is featured in "Soundtrack" this month. Does music heavily influence your other work? Are there any artists or songs you listen to on repeat that help you write?
In 2005 I actually wrote a how-to article about creating a club for sharing compilation CD's based on my experiences forming a "mix club" with a bunch of friends whose musical tastes I admired. Each month one of us would create a mix CD, burn copies, and then distribute them to the other members. We had a successful five-year run, but eventually disbanded because it became so cumbersome compared to just turning on Pandora. I still listen to a lot of those mixes, though.
I prefer silence when I'm writing because I find music or ambient conversation distracting. I'm a big lyric-listener, and am drawn to songs in which the artists' voices are clear and there's a story being told. My brain always wants to decipher the underlying meaning, so I can't just tune it out and enjoy working to the beat.
Why do you feel music has such a profound effect on us?
I think one reason is that music is a way for us to connect our past with our present. For example, I have a vivid memory of the first time I heard the song and saw the music video for Sinead O'Connor's "Nothing Compares to You." I was fourteen and at a discotheque in Mexico, and I could not take my eyes off the large screen on the wall. When Prince recently passed away, I heard somewhere that he'd actually written those lyrics, and that night came rushing back, complete with all my internal emotions and physical sensations of that time and place. I immediately downloaded a copy, along with bunch of Prince songs that I hadn't listened to in years, and played it for my family. The song was like a mental catapult back in time. I ended up sharing anecdotes about that phase of my life with my husband and kids.
Do you feel the shift from mixtape to online playlists has changed the relationship between "creator" and "listeners" of mixtapes/playlists? How so?
I feel extremely lucky to have been a teenager during the relatively brief period when mixtapes were so prevalent. It wasn't until cassettes overtook vinyl records as the dominant music format that they were even possible, and today proprietary laws about sharing music files make the gifting of playlists unfeasible. It's effortless to create a playlist, and listen on one's own device, but that's an entirely different act than laboriously manipulating a cassette recorder to produce a physical object, which can then be adorned with one's original cover art and liner notes. Today's playlists aren't really comparable. Plus, the ease of using Pandora and Itunes Radio removes any motivation to put forth all that effort to create a mixtape. This is not to say that I resent music streaming services. On the contrary, I am grateful to them for introducing me to many a new artist that I probably would not have stumbled upon on my own. But I do believe that something has been lost amid this progress. Mixtapes were a true art form.
Your time without Jeanette was described as "muted," creating a soul-crushing juxtaposition in your piece against the musical backdrop throughout—like an unexpected key change in the middle of a song. Did the structure of songs influence the structure of "Mixtape"?
While writing this I was thinking more about the structure of a whole mixtape rather than an individual song, and how when I listen to a favorite, the song order is totally predictable and comfortable to me. I imagined the turning part of this piece to be akin to flipping over a beloved, upbeat cassette, and having the B Side suddenly and inexplicitly play songs that were unknown and of a wholey different emotional tone. Before Jeanette died, my life had been on a very normal track and I thought I knew just what to expect as I grew up. Her death came out of nowhere and my world just fell apart for a while.
If you were to create a mixtape now, what tracks would be on it? Minding the order, of course.
Earlier this year we had friends over for a Cinco de Mayo barbeque, which was right after Prince passed away. Aiming for an upbeat homage, I compiled the following:
7: Prince & the New Power Generation
Let's Go Crazy: Prince & the Revolution
Stand Back: Stevie Nicks
Challengers: The New Pornographers
Kiss: Prince & the Revolution
Love Song: Madonna
I Took a Pill in Ibiza (Seeb Remix): Mike Posner
Failsafe: The New Pornographers
Purple Rain: Prince & the Revolution
Gibralter: Beirut
Come Save Me: Jagwar Ma
Fader: The Temper Trap
Something Good Can Work (The Twelves Remix): Two Door Cinema Club
Myriad Harbour: The New Pornographers
Nothing Compares to You: Sinead O'Connor