Featured in: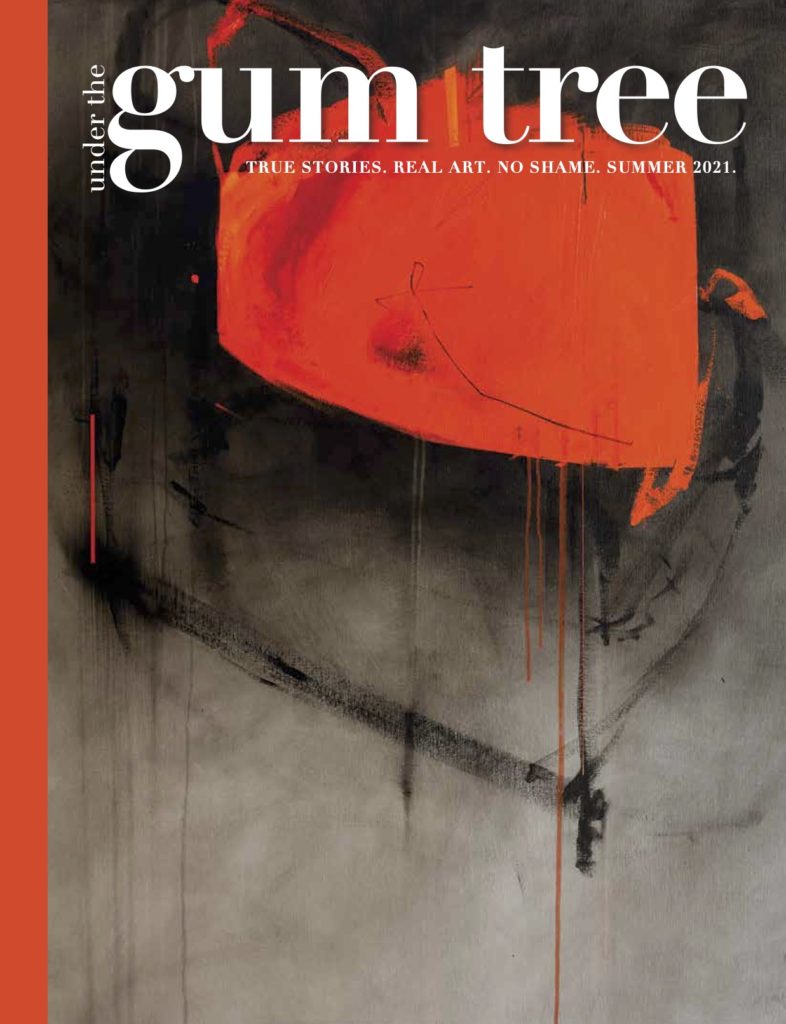 Annie Penfield is a graduate from the mFA in Writing Programfrom the Vermont College of Fine Arts. Her work has been
published in Catamaran Literary Reader, Fourth Genre, Hunger Mountain online, r.kv.r.y, Equestrian Quarterly, Assay, Beautiful Things, Prairie Schooner online, and forthcoming in Ninth Letter. She lives in Vermont and is working on a narrative based on her essay "The Half-Life," winner of Fourth Genre's Steinberg Essay Prize and a Notable Essay by Best American Essays.
Did you feel yourself return to your inner child, whether that be while writing about yourself or another younger character, when writing this piece?
In writing this piece, I considered what keeps me safe, and what I count on to endure hardships. I reflected on what we have built on the land, and how this place sustains us. When my children play, I realize that this home creates space for joy, for play, and I hope it will give us strength to handle both joy and pain.
How do you feel that shaped your piece? How did childhood arrive as a theme?
As a parent I have a fierce desire to nest and make the world safe for my children. This essay explores a world we create, the home and the community. And within this place, our children create a world of their own, and create a space for joy. As a mother, I want to build a place to hold that joy and the safety, knowing well that there will be challenges. I want to protect without diminishing playfulness, but I know there will be pain as well. To know all these are fleeting and will pass.  
My home is a place to endure and experience all the range of emotions, the seasons of life, and is a place to count on when there are challenges. We may have to work through noxious weeds, or recover from addiction, and now the pandemic, and we test our roots and look to each other for comfort. 
Which communities have you been drawn to, specifically those that you felt helped you write this piece? How has that changed across the pandemic or through the timeline of the piece being written?
During the pandemic, we relied on our created worlds to sustain us. Our now adult children came home at various times throughout the year. I loved that they felt home was a place that still offered joy, safety, and playfulness. They skied out our doors, sledded on our hill, and found these activities nurturing in an isolating and uncertain time. There was a certainty they could find at home. 
Community has changed for us. It is longer based on their elementary school activities, but it endures because we have built belonging through our commitment to this place.  We are  sustained by what we have invested in: community and the home on the farm. And enjoy this place now because moods, challenges, community, seasons (and we hope the pandemic) are all fleeting.
Was there a power or unity in coming together with a group of people that you experienced in contrast to being distanced from your community recently? How did that affect your writing process and by extension your piece?
This land has steadied me—and from that comes a quiet power. "But I also know I am nothing without community. Life can be unmanageable alone." Pandemic reaffirms the need for each other, our community, and the power of our home.
Another lesson learned from the land:"You have to like your landscape and I do. I may contort the landscape to my liking but when the wind blows and a tree hits the ground I am reminded I am powerless." Experiencing powerlessness is what makes us resilient.