Click the links for a teaser excerpt of each piece…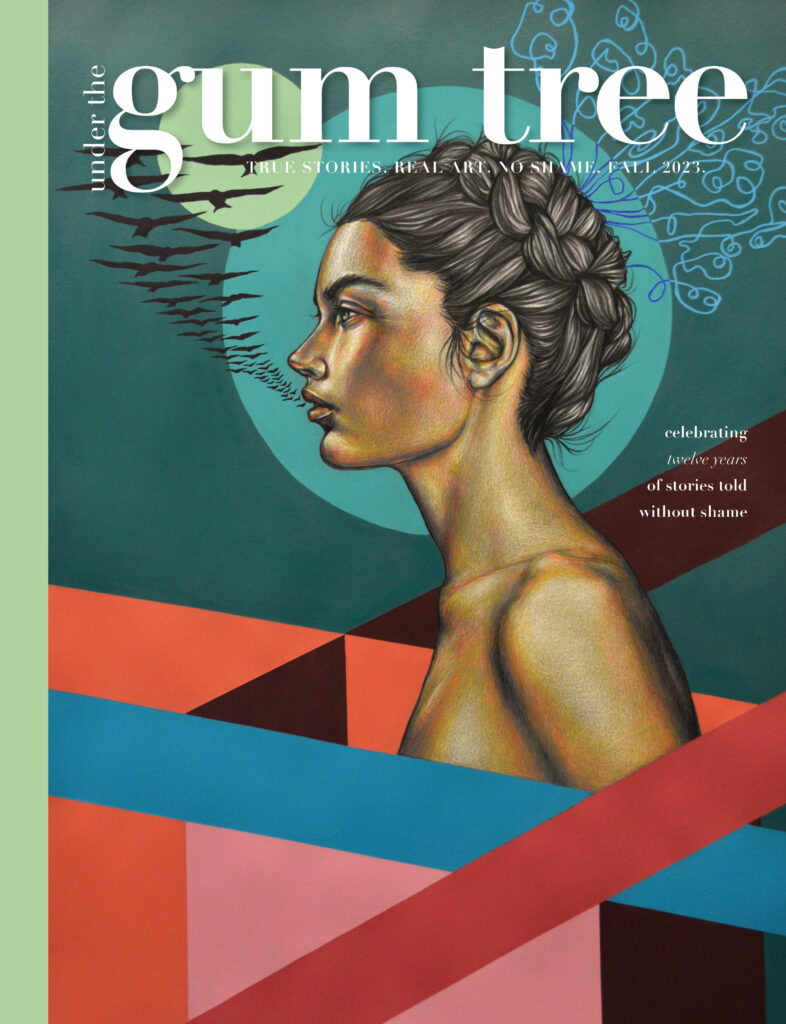 On Twelve Years
Janna Marlies Maron
On Twelve Years
Someone recently asked me if, when I started this magazine back in 2011, I ever imagined that I'd still be publishing it now, twelve years later.
"No," I said.
I have to admit, that is a little strange for me. Usually when I get an idea or start a project, I do have grand visions for it. And by grand I mean really grand, as in it's going to be so huge that it will be the thing to finally make me famous.
Don't worry, I'm never disappointed when that doesn't happen. But in the case of this magazine, it's probably the first and only time I started something thinking, "Let's just see how it goes." And now, here we are, twelve years later, having published more than four hundred writers and artists in nearly fifty issues (this being issue forty-nine).
Add to this that October is also my wedding anniversary, and this year my husband and I celebrate (would you believe) twelve years of marriage. Yes, that's right, the year I launched this magazine I was also planning my wedding. Thirty-two-year-old me was way more ambitious than forty-four-year-old me, and she also had not yet been diagnosed with MS, nor been so debilitated by the disease that she couldn't work.
But that version of me and the current version of me still share at least one thing in common: a fierce passion for the power of haring personal stories. And a deep pride in the work of publishing this magazine, no matter how hard it gets.
I'm thankful to have had so much help over the years–volunteers who give their time to this project because they believe in it and want to be a part of it. I'm especially grateful to our art director and designer, Evan White, who has been the one behind the visuals of the magazine for seven years now; to Dorothy Rice, our managing editor, who has kept this ship running going on three years; and to the rest of our volunteer staff of readers, editors, and assistants, without whom we would have nothing to publish.
In this anniversary issue we bring you our usual mix of stunning visual art alongside true personal stories examining relationships and the different roles we play in them, perspectives and how ours can affect those we love as well as how they can change, and connections to grief and creative expression, and how they ultimately shape the connection we have to ourselves.
As I reflect on this year's anniversary I'm reminded that sharing stories such as these never gets old. And, who knows, maybe in another twelve years we'll still be here, publishing, and celebrating our twenty-four year anniversary.
Here's to telling stories without shame,

Janna Marlies Maron
Editor & Publisher